ILEGBUNE, Charles Udenze S.A.N.
SanAdmin
Professor Charles Udenze Ilegbune, S.A.N; OON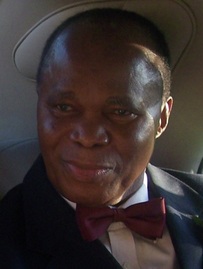 Charles is the founding partner of the firm and leads this partnership with a wealth of experience from years of intellectual excellence and a passion for quality recognised by peers and industry leaders. An expert practitioner on property, contractual and commercial matters, he has strong skills in negotiation, facilitation and arbitration. A tenured professor since 1988, he is recognised as a leading figure in Nigerian legal education having spent over 30 years training a generation of law professionals in Nigeria and elsewhere. In recognition for his work in academia, he was conferred with the distinguished national honour – Officer of the Order of the Niger, by the Federal Government of Nigeria in 2005. He was elevated to Silk (Senior Advocate of Nigeria) in 2007. Prof. Ilegbune currently presides over the association of Nigerian property lawyers (ELAN) and sits on the board of several firms and charitable foundations. He is also a patron and member of several industry organisations including the Chartered Institute of Arbitrators and the Nigerian Bar Association. He has published several books and articles including a number that are core reading for budding lawyers and pupils.  He was a premier graduand of the Law Faculty of Obafemi Awolowo University, Ife. He also holds a masters degree and a Ph.D. in law from the London School of Economics.